To top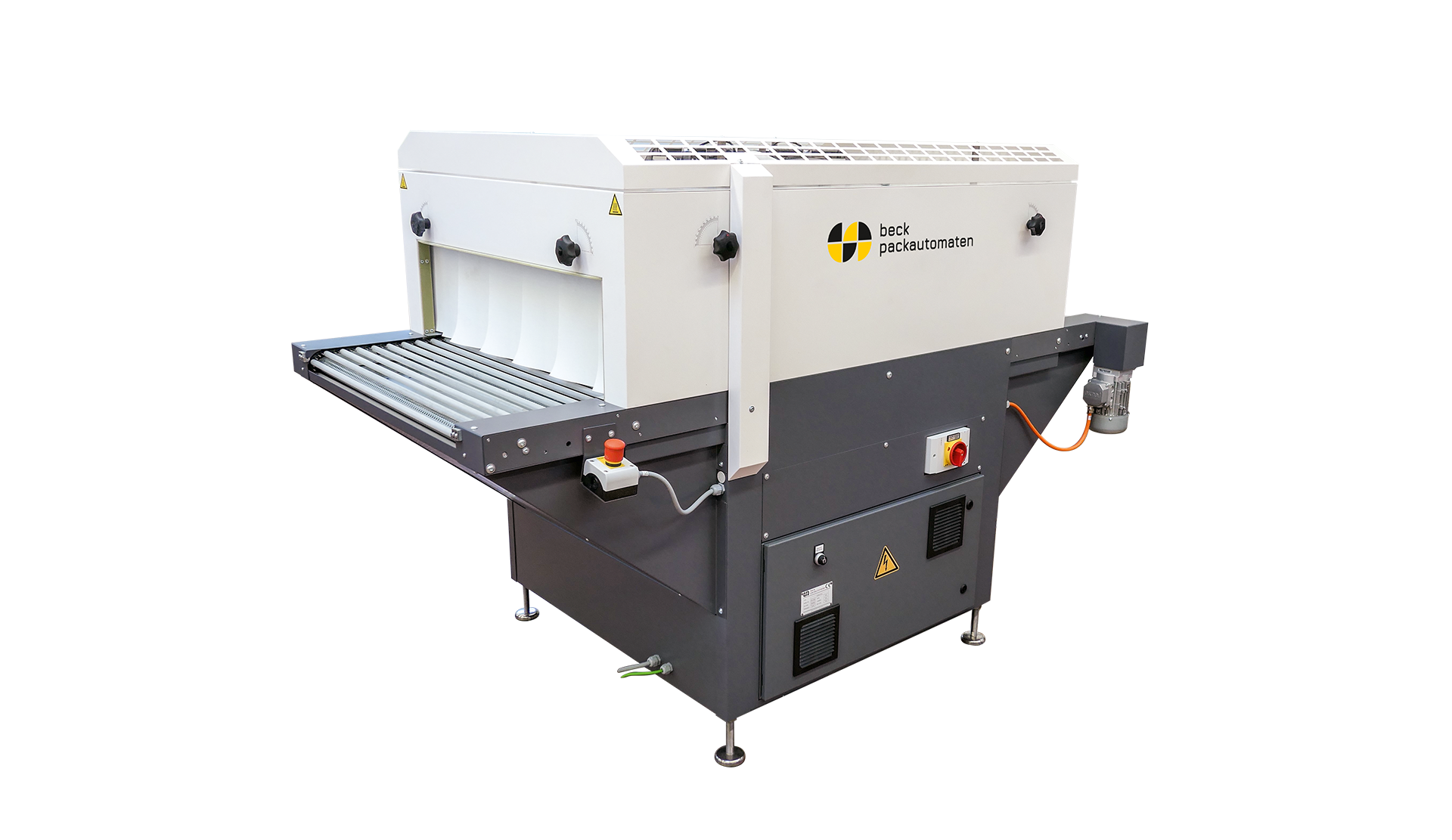 beck-Schrumpftunnel HV 802 HPLS
Think big

With its large shrink range, the HV 802 HPLS is the perfect candidate for large-format or large-volume, round and flat products. With a width range of up to 800 mm, it harmonizes perfectly with our beck-Serienpacker SX or beck-Multiplex MP 1070 X and shrinks out the large products attractively and efficiently.
Details
Advantages at a glance:
By replacing your old shrink tunnel with a new beck-shrink tunnel, you reduce your electricity consumption and save up to 45 % energy depending on the film types and thicknesses used.
The thermal insulation concept minimizes thermal outflow and an efficient heating and air guiding concept for precise adjustable air guiding and volume flow.
The beck-shrink tunnel is built solid and sustainably. By using long living components and the reduced space requirement, you ensure space for further logistics processes.
Can be equipped with a variety of options:
Chain link conveyor
Increased passage height
Rotating tunnel bars: one sided adjustable or two sided fixed
Different distances between tunnel bars
Tunnel with separate touch screen
Transfer rollers before and/or after the tunnel
Cooling fan
Blowing device and pressure rollers
After running transport in case of power failure
Cooled guiders leading through the shrink tunnel
Product tracking (FiFo)
Max. passage width:
800 mm*
Max. passage height:
180 / 310 mm*
Max. product height:
120 / 250 mm*
*depending on products, feeding, labelling and film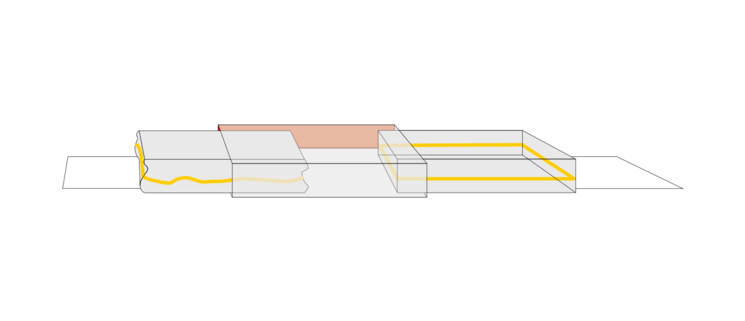 beck-shrink tunnels: brilliant results with different types of film.
beck-shrink tunnels ensure brilliant and perfect shrinking results. The heart of this is a special control system in connection with fast-reacting heating elements. For the shrinking, heated air is led around the product, wrapped in film, with special air flows. The special air guiding technology is the basic for special energy efficiency. The new beck shrink tunnel HV 602 is available in several sizes and performance ranges as well as with different transport systems such as tunnel bars or a chain link conveyor.
Suitable packaging Solutions
Bigger performance lower consumption The new beck- shrink tunnel HV 602 a bundle of energy in the matter of sustainability.
The HV 602 achieves brilliant and perfect shrinking results with up to 45% energy savings. It achieves truly high performance and meets every demanding requirement for film shrinking, products, energy efficiency and cost effectiveness.
Whether in the packaging of printing and paper products, textiles, plastic and rubber products, technical products, food and beverages, wood products, household and leisure goods or medical products. With the new shrink tunnel, a much better shrink result can be achieved with much lower temperatures than before. Due to a special air-guiding technology, the use of more powerful systems is no longer necessary.

Thus, the necessary energy for optimal shrinkage is greatly reduced. The new concept ensures lower temperatures at the tunnel surface, which also contributes to energy savings.

Another highlight is the reduction of space requirements by 30%. The integration of the control cabinet into the machine frame and the shortened infeed and outfeed conveyor at the same hood length ensure space for further logistics processes.

The new beck-shrink tunnel HV 602 is available in several sizes and performance ranges as well as with different transport systems such as tunnel bars or a chain link conveyor. All in accordance with individual customer wishes and requirements.

It is easily controlled via a modern touchscreen on the upstream placed packaging machine. Optionally, an operator panel is available, which is attached directly to the shrink tunnel. This means a mobile use in the packaging processes on site.
beck packautomaten has always been known for high-quality machine concepts. When redesigning the shrink tunnel, great attention was therefore paid to the longevity of the parts and materials used and the interaction between them. The result is less wear on the components. This makes the tunnel even more sustainable and increases the useful life of the parts.